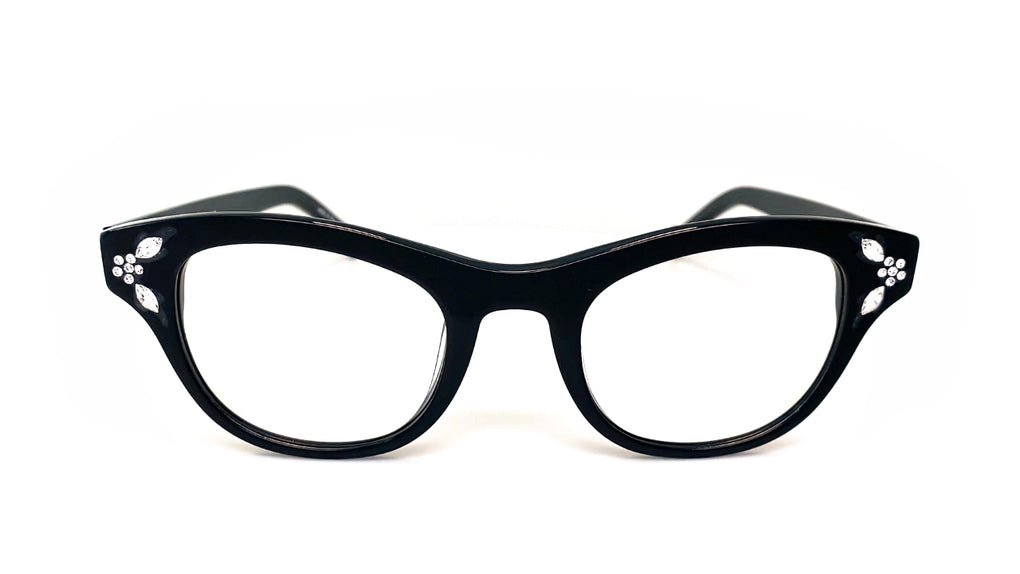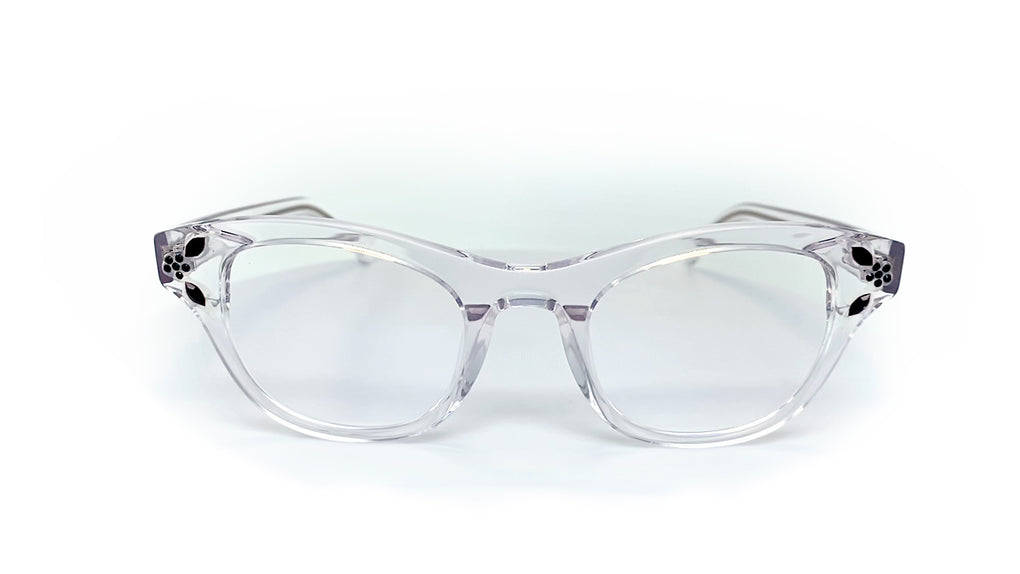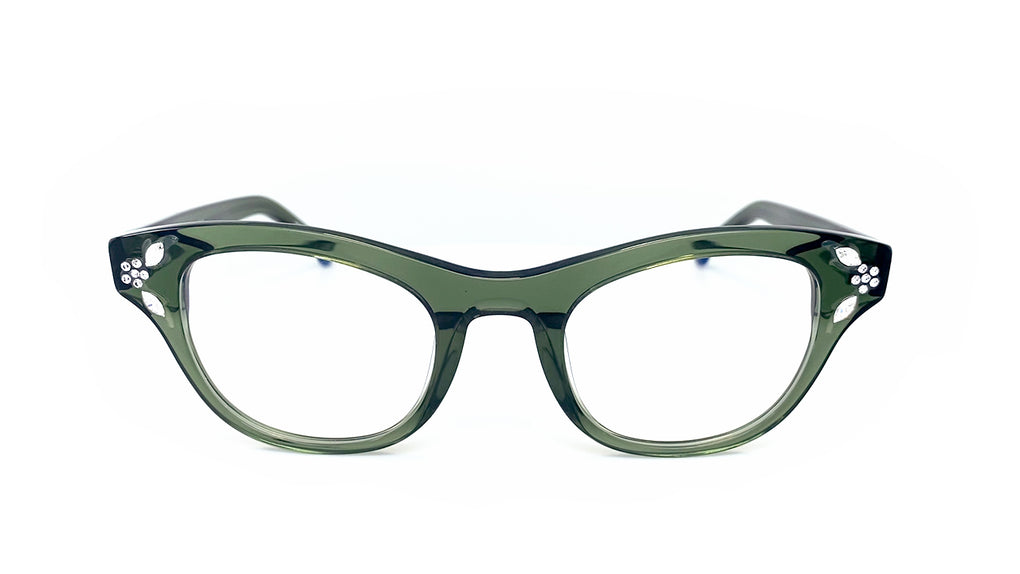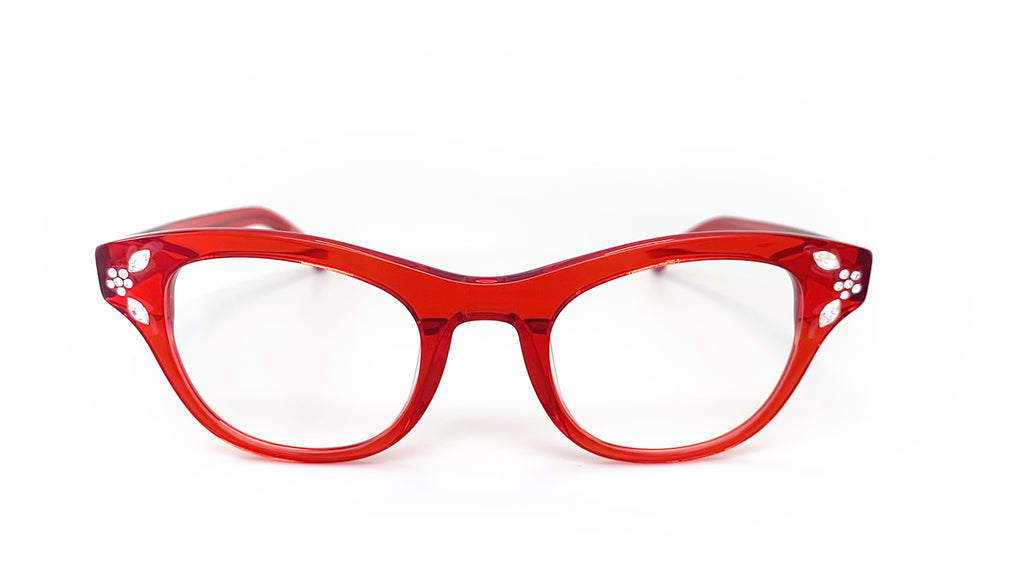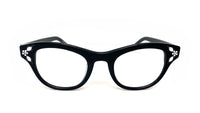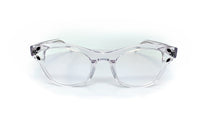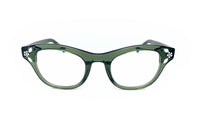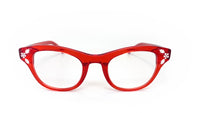 NORMA Swarovski Crystals
We love it when our customers inspire us to make new styles. This new Classic Reproduction idea came from a customer in Idaho (yes, Idaho!) who thought it would be fabulous to add crystals to Norma. We agreed but insisted on Swarovski due to their quality. We hope you love these, so we can experiment with even more. 
Inspired by Marilyn Monroe - who made wearing glasses as sexy as anyone living before or after - we've made two eyewear frames in her honor, the Norma and the Jeane. If you want to know "How To Marry A Millionaire," start with these frames and let the story unfold.